On Saturday May 2nd, a wonderful group of students    
Sloughfest was literally
Vic Mensa
Y'all.
Sloughfest was easily the most social thing that I've done this year. 
I don't even know how to start. So here's a quick run down about Sloughfest.
What is Sloughfest? 
Sloughfest is a (hopefully) annual music festival held at Augustana that provided the Rock Island community with  an afternoon of student peformances, a DJ battle, food, games, socialization and just genuine fun. The event was sponsored by various campus organizations and clubs. It was organized by Marvin Agyeben (SloughFest Director), Justin Bishop (Administrative Director), and LaSalle Smith (Promotion Director).
For more information visit their website: http://sloughfest.wix.com/2015
When did it happen?
Saturday, May 2nd from 4:00 p.m. until 10:30 (ish) p.m.
Where did it happen?
Lindberg Stadium
How?
Because last year, a very dedicated group of people decided to collaborate and brainstorm ideas for a music festival at Augustana… very casually while chillin' in the dorms…
Why?
Why not?
We like music.
We like festivals…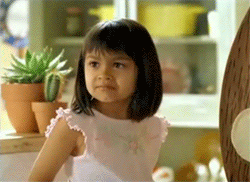 So, I don't really have anything else to say…. watch the video below (and scroll through some pictures) for a pretty thorough Sloughfest experience and….stay classy?
 You might want to turn your volume down…
(Y'all they were giving out free wings  Red Bull!)
So….um….yep.
Current Mood:
Until,
Tierra Watkins
Posted on May 7th, 2015 by Tierra Watkins
Filed under: Tierra Watkins