So, it should go without saying that I am a freshman, but I said it anyway because, hey, why not? Anyway, this entire experience has been a really interesting time in my life so I've decided to put my insomnia to use and vaguely chronicle my first semester of college adventures with the use of memes.
On my way to Augustana for Orientation Week…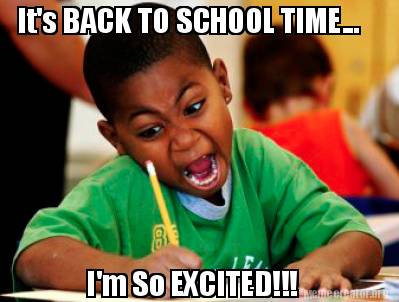 During Week Zero activities with other freshmen and some pretty awesome old folks ( a.k.a sophomores, juniors, seniors)…
At the activities fair I was all like…
And  then as it got closer to the start of classes people around me began referring to everything  in relation to some  type of foreign time format known as weeks. There were no longer seconds, minutes, hours, or days. Just weeks. Apparently the worst week of them all was Week 10.
Sometime around Week 2, it hit me. HARD. Like I felt like I was being physically assaulted with a butter sock (Google it) by a hobo named "Edumacation" who just wanted me to earn a degree and get a good job…
This happened…
And this has always been a problem for me, that has just worsened as the time has passed…
Sometime around Week 3 I came to this conclusion…
But while all of this was happening it seemed like all of those clubs and organizations I wanted to join continued to send me hundreds of e-mails that consisted mostly of tales of free pizza, which by nature I just couldn't turn down, I mean come on, FREE, and PIZZA, I'm a simple girl, it doesn't take a lot to make me happy…
But somehow it seemed impossible to find food at 1 A.M. which seemed to be prime-time for my hunger, so whenever my parents called and asked me how I was doing and if I was still alive I would say…
During Weeks 4 and 5, I made wonderful decision (please note the sarcasm) to ditch my schedule and go with the flow…
I was/am a horrible student with even worse time management skills…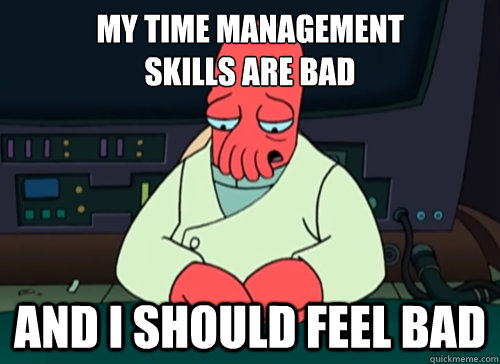 Sometime around Week 6 and most of Week 7 I was trying to decide whether or not I needed to drop out of college…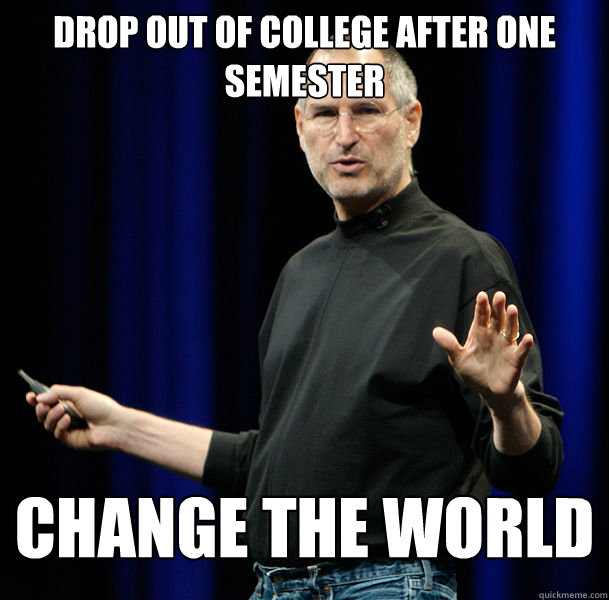 Because you know, college isn't for everyone, is it?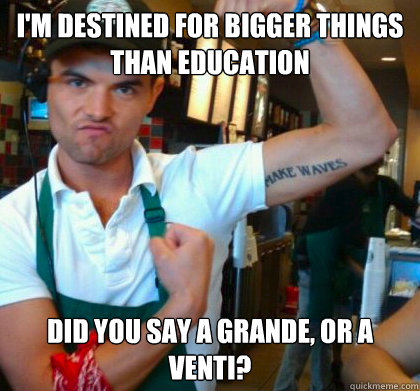 But now we're starting a new week and I am determined to pull myself together…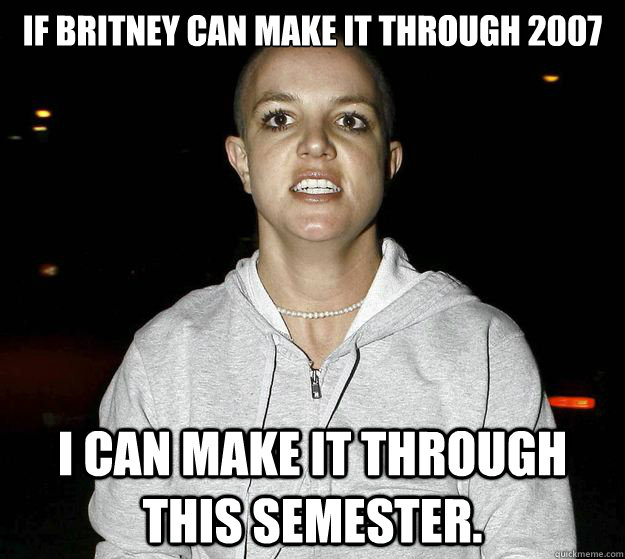 I have resolved to no longer procrastinate when studying because it's almost the end of the semester and we know that means…
Like I mentioned earlier, I'm an insomniac so adequate sleep is rarely an option and please don't think I'm bragging about it, insomnia is something I would not wish on my worst enemy. Anyway, my insomnia combined with the stress of impending exams has helped me come to this revelation…
But it's all good because whenever fall break comes around, I'll be feeling just like my lil' homie, Tommy Pickles ( sorry, I'm sleep deprived, please ignore the nineties oozing from this sentence)…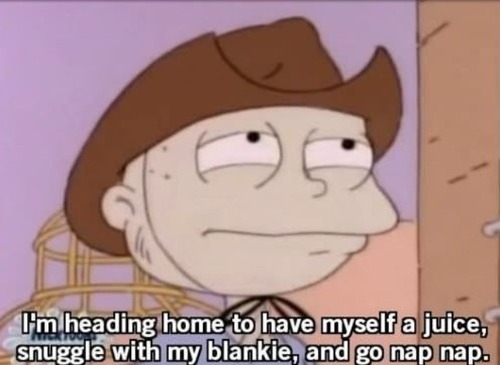 And next semester I will  be ready to begin anew with renewed pomp and vigor, after a few minor alterations to my course load and maybe with a different perspective major…
So, there you have it, that's how life is looking for me right now. Comment below and let me know how this semester has been going for you, I am generally interested in knowing!
Until,
Junie B. Jones Tierra 
Posted on October 12th, 2014 by Tierra Watkins
Filed under: Tierra Watkins