For the past two weeks, I have had the opportunity to eat dinner with two very impressive people. First, I was one of 3 or 4 students who got to eat dinner with Marc Morial, former mayor of New Orleans.
While I was sitting at a different table from Morial, I got to listen to his keynote speech after the dinner, which basically kick-started the White Privilege Summit that Augustana puts on every year.  I was unable to go to the summit the next day, so it was nice getting a taste what economic inequalities exist in the United States.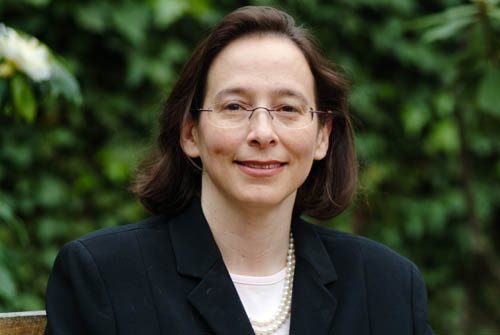 The next dinner I had the opportunity to go to was for Pre-Law/political science students. While I was unable to stay after dinner for the discussion, I got to have dinner at President Bahls' house for Pam Karlan, a Stanford Law School professor. She was on the list of potential candidates for the Supreme Court. I've had the opportunity to follow President Bahls' around for a day for the Augustana Observer, but I've never had the opportunity to be in his house since Freshman year Parent's Weekend. He has such a lovely house and it has an incredible view over the Slough Path. With the trees starting to bloom, I can see why they picked that spot for the house. I can't say I've heard any of my friends at big 10 colleges who have had the opportunity to eat dinner at the same table as the college president's wife.
This term has been pretty stressful but plans are falling together for next year. I am going to do a joint Senior Inquiry in political science and communications, then one for my journalism major. I have three interviews for internships this summer over Easter Break – cross your fingers I get one, since I need one to graduate!
I've included a link for this new show I found on Hulu, entitled America's Book of Secrets, from the History Channel. They go to specific places and basically tell you things you didn't know about it. The link  is about West Point, a military academy, and I thought it was somewhat similar to what life was like at the U.S. Air Force Academy – very structured and more intense than I'd be able to handle. Make sure to check it out.
Posted on March 29th, 2012 by aliciaoken09
Filed under: Alicia Oken